Senior Real Estate Specialist
Tricia Keller is a certified SRES® and member of the Senior Real Estate Specialist certification program.  A Seniors Real Estate Specialist® (SRES®) is a REALTOR® who is uniquely qualified to assist seniors in housing sales and purchases. The SRES® designation is awarded only to REALTORS® who have additional education on how to help seniors and their families with later-in-life real estate transactions. They also draw upon the expertise of a network of senior specialists, such as estate planners, CPAs, and eldercare lawyers, and are familiar with local community resources and services. Their mission is to help seniors and their families navigate the maze of financial, legal and emotional issues that accompany the sale of the home.
SRES® Business Partners
SRES® Partners With Senior Organizations
When you distinguish yourself as a specialist in the 50+ market, you can reference our network of professional resources that serve the needs of your clients. Many of our partner organizations are industry leaders and provide great references for education and tools to assist the needs of senior clients. These senior organizations also provide users with the ability to find an SRES® on their web sites and provide discounted services to SRES® Members. For complete details on the services our senior partners provide, click on their name below:
Age in Place
AgeInPlace.com provides a way for consumers to discover relevant and useful information about aging in place through topics such as real estate, home modifications, finances, health care and assistive technology. This consumer education supports the efforts of professional organizations like SRES® and creates an additional avenue of referrals for SRES® designees.
Our goal is to be a reference for agents to gather information regarding the aging in place process, which will enable them to stay current on market trends and better serve their clients.
The Alzheimer's Association
The Alzheimer's Association is the leading voluntary health organization in Alzheimer care, support and research. The mission is to eliminate Alzheimer's disease through the advancement of research; to provide and enhance care and support for all affected; and to reduce the risk of dementia through the promotion of brain health. The Alzheimer's Association's core programs and services are delivered through 77 chapters, regional offices, and other locations, which total over 300 points of service throughout the United States. Its goal is to help inform, engage, and serve the growing number of SRES®designees and their senior clients, who represent the fastest growing market in real estate, with information and resources to help successful aging, care giving, and safety in the home via SRES®Council channels. For more information, visit www.alz.org
Caring Transitions
Caring Transitions is the nation's largest and most trusted resource for relocations and household liquidation services. Serving senior adults, families, caregivers, realtors, business owners, estate attorneys and other professionals, Caring Transitions provides unparalleled assistance with  downsizing, organizing, preparing a home for sale, move management, packing, unpacking, estate sale and online auction. With offices in every major market, Caring Transitions has the ability to manage local and long distance projects.
Everything But the House
EVERYTHING BUT THE HOUSE brings the thrill of estate sale shopping online. We're transforming estate sales into a sophisticated online auction experience, and maximizing sales potential by reaching bidders and buyers worldwide. Our mission is to be the world's largest and most trusted marketplace for estate sales. We created this business with the simple notion of providing a transparent and seamless solution for families and individuals looking to sell their collections. Eight years later, we are still committed to our vision of a revolutionary platform for one-of-a-kind discoveries, powered by the same unparalleled service and our innovative technology. For more information https://www.ebth.com/
NAR REALTOR® BenefitsSM Program
NAR members enjoy the benefits of NAR's REALTOR® BenefitsSM Program, which offers them practical solutions for their business and personal lives on the publications, products and services they use every day. The program includes offerings from more than 30 companies recognized as leaders in their respective industries and more than 100 publications and products designed to educate real estate professionals and their clients on topics ranging from legal issues and risk management to business development and marketing.
RetirementHomes.com
RetirementHomes.com is North America's largest and most comprehensive easy-to-use online Senior Living Directory, spanning the continuum of care from active living to assisted living and Alzheimer's Care, and everything in between.
Retirement Funding Solutions
Retirement Funding Solutions is an industry leading HECM for Purchase and Reverse Mortgage lender.  They are committed to providing education and world class servce to its customers and partners. To speak with a local HECM for Purchase and Reverse Mortgage Specialist please visit www.RFSlends.com  or contact us directly at (877) 721-3847.
Retirement Housing Online
Retirement Housing Online is the premier active adult real estate directory dedicated to REALTORS®with the Seniors Real Estate Specialist® designation. Their site is highly optimized and specifically targets the 50+ market. Since inception, they have generated more than 1 million visitors. Retirement Housing Online can direct this traffic to you for less than 50 cents per day. Our agreement with Retirement Housing Online provides special pricing to SRES® designees. To take advantage of this discount and post your advertisement instantly, go to www.RetirementHousingOnline.com.

Reverse Mortgage Funding LLC
Learn how the Home Equity Conversion Mortgage (HECM) for Purchase home financing program can help you sell more homes, by making it easier for people age 62 and older to buy the home they desire. This proven loan option can give them additional spending power, making it easier for them to afford the amenities they need or the upgrades they want. To learn more about how HECM for Purchase can be a key ingredient in helping more home shoppers become buyers, please contact the Education Help Desk at 977-240-1080 or HECMforPurchase@reversefunding.com. (Company NMLS ID #1019941, Equal Housing Lender).

The Senior List
The Senior List is a new grass roots web portal that links consumers with quality senior related services. It is a custom built database managed largely by consumers and businesses themselves. You can add your own business to the database and, once your business is listed, you'll be accessible by the countless family members looking for senior real estate professionals.
The mission at The Senior List is to bring consumers and quality senior citizen related businesses together. They accomplish this with FREE general listings on their custom database. They also accomplish this by giving you options to enhance your visibility on the site through a variety of options. One (FREE) option is to ask your clientele to provide a referral on your business listing. It takes about 3 minutes to complete, and can be wonderful word of mouth advertising for you. There's simply nothing better than a customer referral, and again, this is free to both you and to your clientele. The Senior List is offering special rates for SRES® designees for additional enhanced options.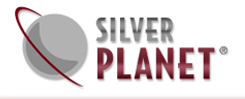 Silver Planet
Silver Planet empowers boomers and seniors to make informed decisions about aging in place and housing options. Silver Planet's team provides the latest information on scams, housing, financial planning, caregiving, spirituality, elder law, health, and new tech tools for staying at home, thus providing the information you need to make aging with choice a reality.
Starker Services, Inc.
Starker Services, Inc. is the nation's oldest, largest and most experienced independent 1031 Exchange Intermediary. Starker's commitment to unparalleled service and ongoing continuing education for Realtors has earned their company national recognition as the leader in 1031 exchanges. Starker has provided training and worked with SRES for over a decade and every major real estate firm has used Starker to help clients with the strategies available on the sale of investment property.
Starker performs all types of exchanges including delayed, construction, reverse and personal property. Contact Starker Services for complimentary literature and/or a consultation on this powerful tool for agents at 800-332-1031 or 1031@starker.com.
SeniorAdvisor.com
SeniorAdvisor.com is the largest consumer ratings and reviews site for senior living communities and home care providers across the U.S. and Canada. The innovative website provides easy access to the information families need when making a senior care decision, and features trusted reviews and advice from local residents and their loved ones. The website provides an open platform for residents and their families to share their first-hand experience of their senior care services to help others in search for senior care. For more information, please visit www.SeniorAdvisor.com or call (866) 592-8119. For the Senior Advisor Client List, please click here to download.